Gaming Chair
Gaming chair, referred to as gamer chair.

Among them,Gaming is an activity in which electronic game competitions reach the "competitive" level.Gaming is the use of electronic equipment as sports equipment to conduct intellectual confrontation between people.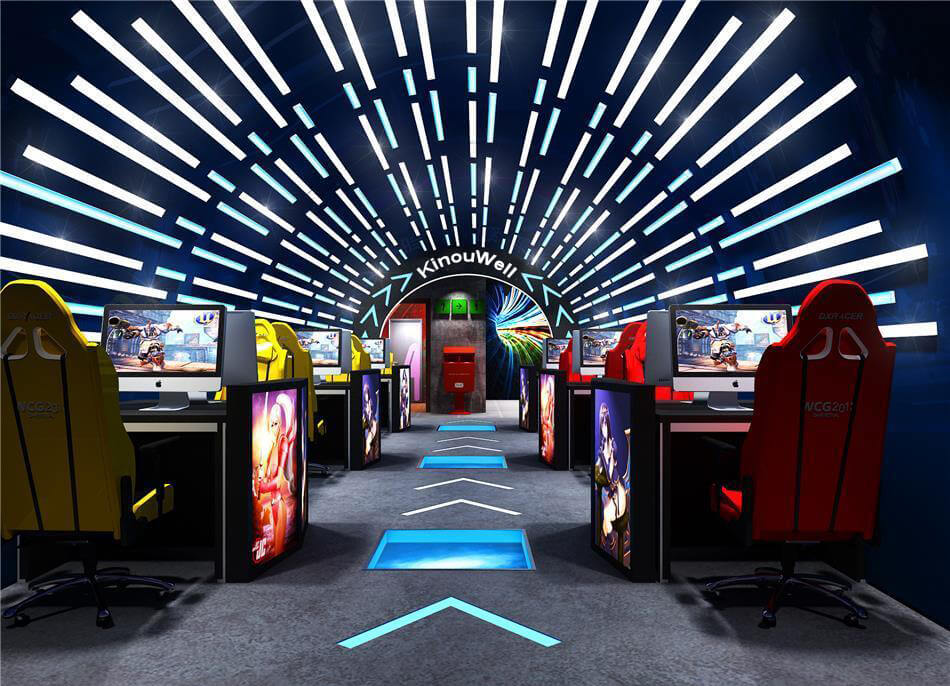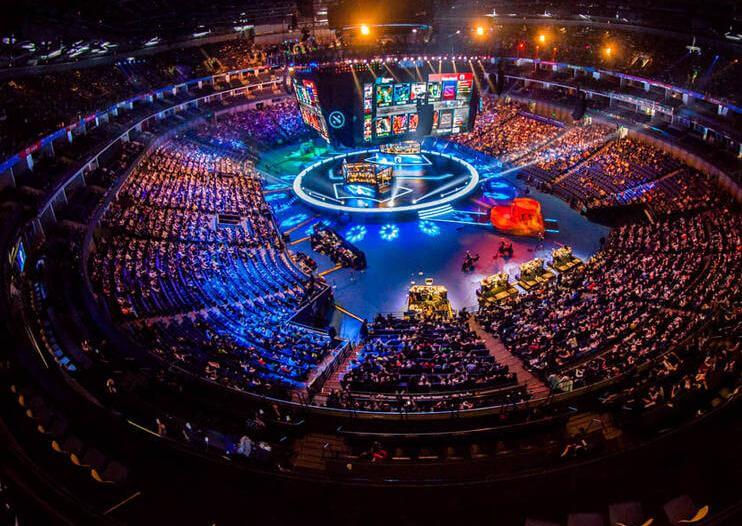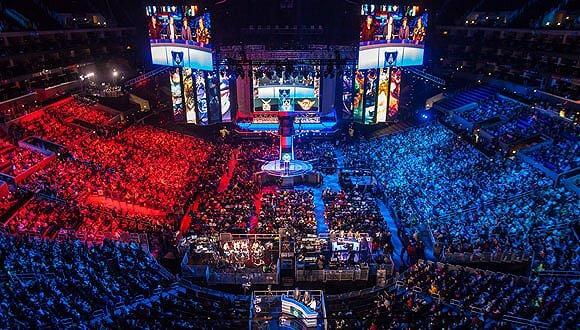 Item introduction
Then the seats used by the participants in the competition are the gaming chairs.
The design of the gaming chair conforms to ergonomics, which is convenient for the user's operation and experience. Because some games require a high degree of user energy and sitting for a long time, the gaming chair can ensure the user's comfort.
Scope of use
The function of the gaming chair is very powerful. It is no longer limited to gaming seats. It has been widely used in people's work, study, and production places. Gaming chairs have very high ergonomics in design and are of great benefit to human health.

Feature of Product
1. Fabric mix and match: Fabric mix and match is a major feature of gaming chairs. According to the comfort test results of European seat experts, the backrest is made of sports car special soft leather, and the seat cushion is made of racing car special carbon fiber imitation leather material, and the side wings Some of them are still decorated with the well-received special particle cloth for racing cars.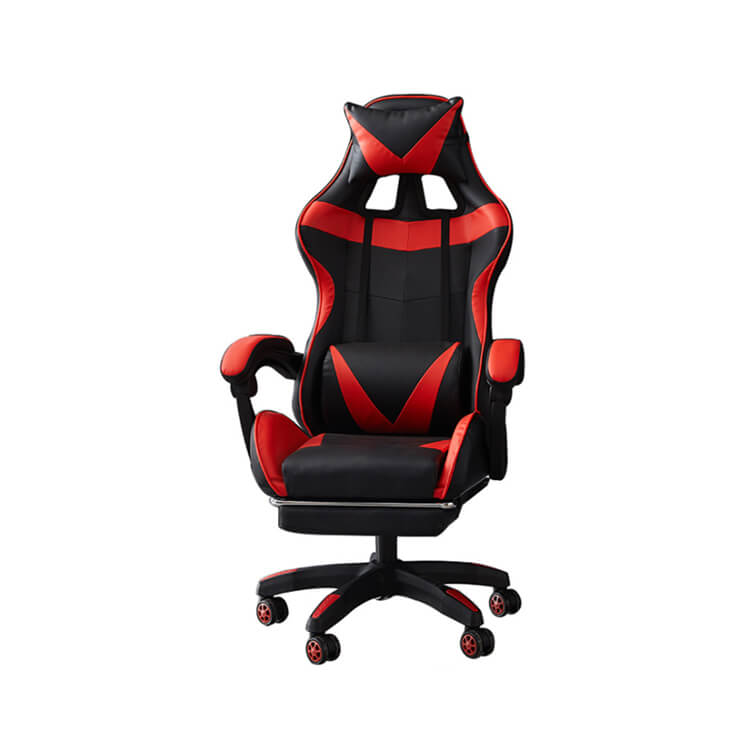 2. Color mix and match: Color mix and match are also the characteristics of e-sports chairs. From the pictures we provide, it can be seen that the colors of gaming chairs are relatively rich, blending with the concept of black and white grid patterns, and perfectly interpreting the spirit of F1.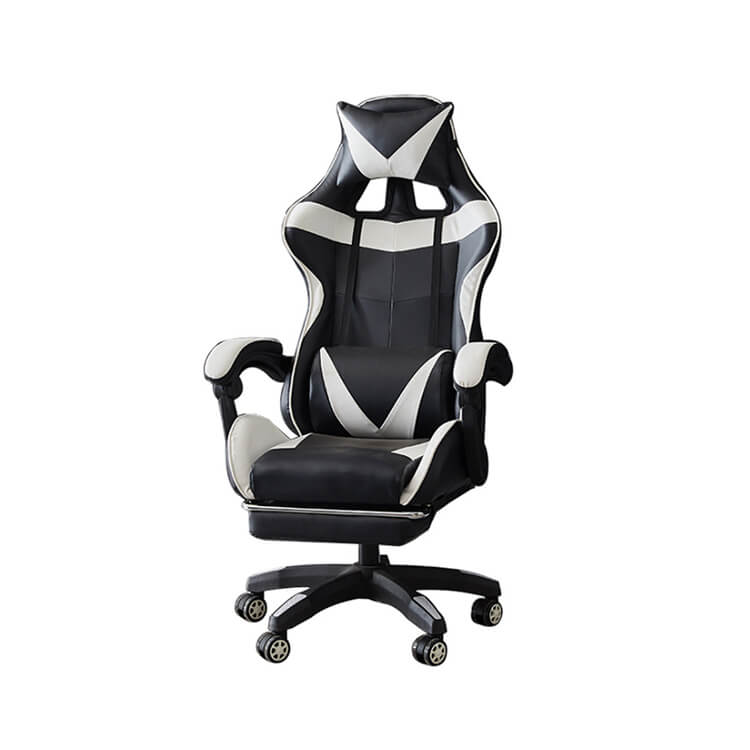 3. Visual effect: the visual effect of the gaming chair is relatively strong, the overall shape is stylish and atmospheric, not only the practicality is first-class, but also the decoration is first-class, the gaming chair is a good realization of the seat from pragmatism to new vision Perfect transition of ism.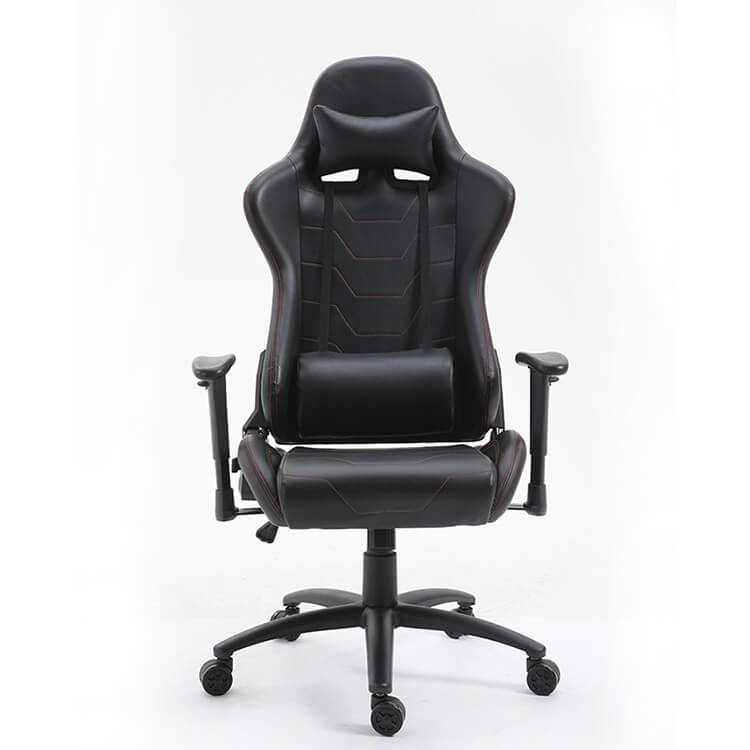 4. Steel frame upgrade: Gaming chairs are different from ordinary chairs. The internal frame structure of gaming chairs is optimized on the original basis. The overall frame is thickened by 1 mm, which improves comfort and safety.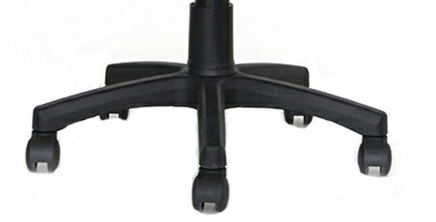 5. High straight backrest: The high straight backrest is also a major feature of the gaming chair. The high straight backrest design of the gaming chair makes up for the low backrest of most computer chairs at present, and the head and neck cannot lean on to rest. , And the gaming chair can keep the body's sitting posture without fatigue.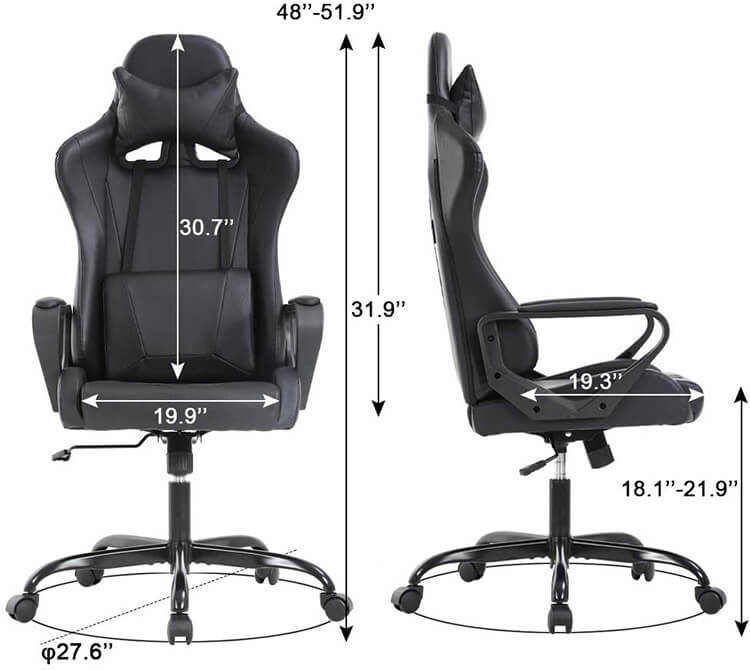 6. Adjustable armrest: The armrest of the gaming chair can be adjusted at will, so that the elbow joint of the keyboard and mouse for long time operation is 90 degrees. In this way, it is possible to avoid the occurrence of shoulder and wrist slipping and hunch due to long-term fatigue due to long-term sitting posture.