Gaming chair with footresst specifications:
1. Height adjustable
2. Headrest pillow and lumbar cushion
3. Comfortable cushion
4. Retractable footrest
5. 360°Free Rotation
6. Ergonomic design
7. High quality pu leather
Adjustable gaming chair: adjustable in height, reclining from 90 degrees to 150 degrees, allowing you to find a comfortable sitting posture. It makes watching movies and going home more enjoyable. In addition, the wheels of some chairs are difficult to roll, so it takes some effort to move the chair while sitting on the chair. However, our gaming chair wheels are smooth, do not require cushions, and can move smoothly on carpets and tiles. And no sound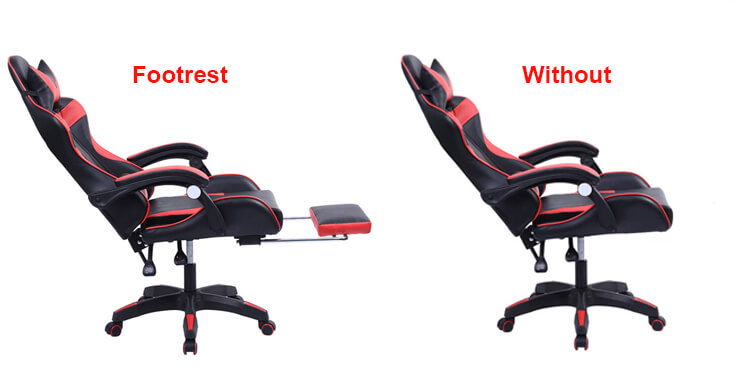 Sturdy and stable office chair: Are you looking for a durable and comfortable home or office gaming chair? If you say inches are inches. Choose our recliner game chair. Our gaming chairs are made of high-quality PU leather, which is easy to clean and not easy to fade. The cushions of the chair are thick and provide good support. So it allows you to sit in a chair to work, study, play or sleep for a period of time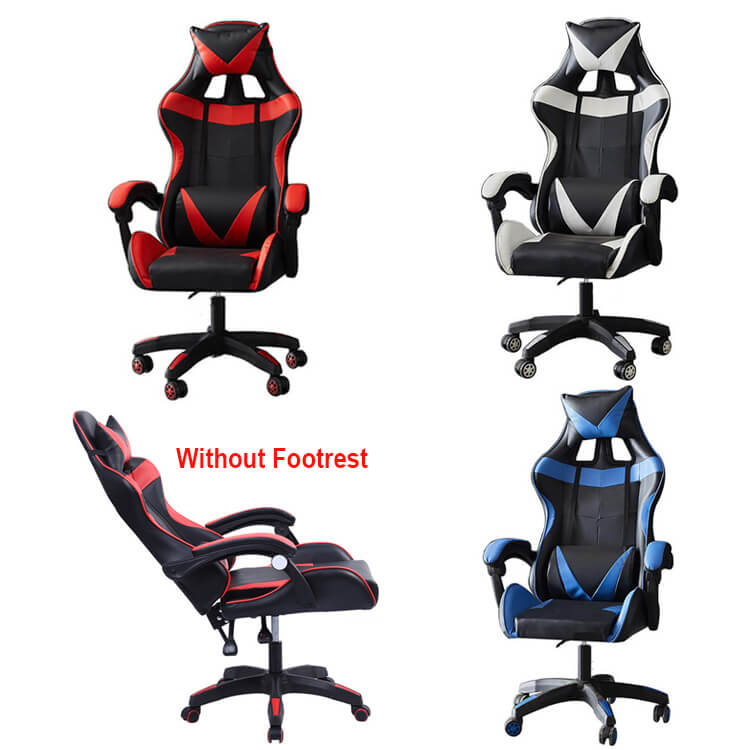 Comfortable multifunctional gaming chair: The retractable footrest is beautiful and firm. It is convenient for the legs to relax and reduce fatigue. Lumbar support is great for keeping your back straight. The cushions on the armrests make your hands feel more comfortable. Our game racing chair can help you relieve fatigue and physical stress. In addition, our gaming chairs can hold up to 150kg. Ideal for gamers or employees who often sit at their desks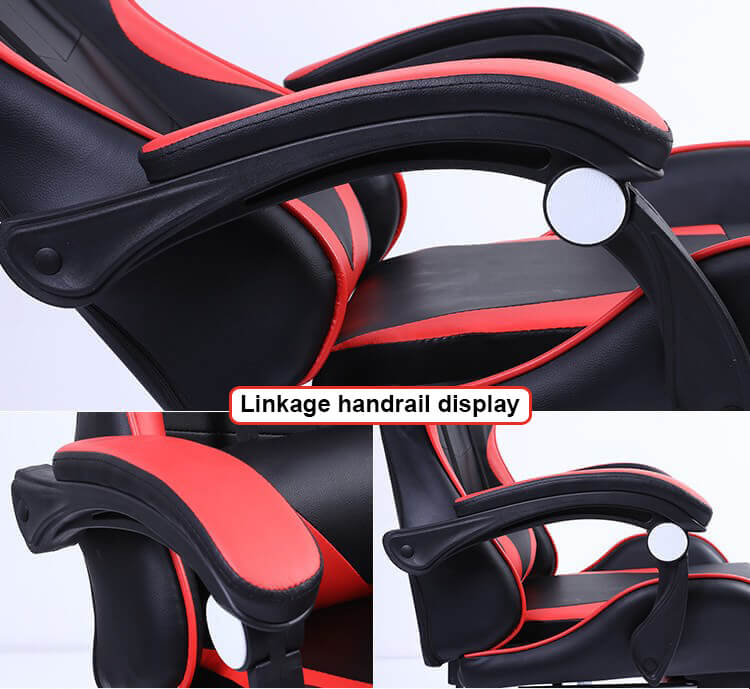 Easy to assemble and the perfect gift: super easy to assemble, with easy-to-understand illustrations. If you encounter difficulties or confusion, you can watch the official video online. Our game chair is the perfect Christmas gift for birthdays, Valentine's Day, Thanksgiving Day and Father's Day. It has a racing style and looks very stylish. Its ergonomic design and stylish colors will make your lover or friend happy.